When people hear the words Asperger's syndrome, they often think of children or Albert Einstein – even though he was never formally diagnosed. But here are some things about Asperger's that are less well known.
Asperger's syndrome, sometimes known as an autistic spectrum disorder, is a lifelong disability which affects people in many different ways.
While there are similarities with autism, people with Asperger's syndrome have fewer problems with speaking and don't usually have the associated learning disabilities.
They sometimes call themselves aspies for short. In recognition of the fact that their brains are wired differently, people with autism and Asperger's say that they are "neuro-untypical". They call people who don't have either disability "neurotypicals", or NTs.
And that's just for starters. Here are some more lesser-known or misunderstood aspects of Asperger's syndrome from those who know.
Is it mainly a boy thing?
Although Austrian paediatrician Hans Asperger thought it only affected boys when he first described the syndrome back in 1944, research since has found that there are likely to be a similar number of females on the spectrum.
The National Autistic Society says that because of the male gender bias, girls are less likely to be identified with autism spectrum disorders, even when their symptoms are equally severe. Many girls are never referred for diagnosis and are missed from the statistics altogether.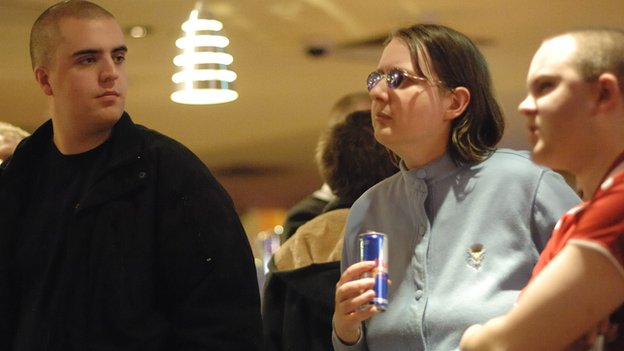 Asperger's affects females in a slightly different way. Girls will have special interests but instead of building up an incredible wealth of knowledge on subjects like trains or dinosaurs – like boys with Asperger's might – they tend to like the same things as neurotypical girls their age, albeit in a more focused way.
For example, a young girl with Asperger's might make it her business to collect all of the outfits that Barbie has ever worn.
Women and girls can find it easier to mask their difficulties, making the condition harder to recognise. It might only become obvious at around age 11, when the pressure to be the same as friends gets too much.
Some girls with Asperger's will manage to keep their difficulties under wraps at school, but might have "meltdowns" at home, where they feel safe to relax and release the feelings that they have been squashing down all day.