Do you know these Graves' disease facts?
Approximately 1 in 200 Americans has Graves' disease, an autoimmune disorder that causes the thyroid to pump out an excess of thyroid hormone. The thyroid is a small gland located at the base of your neck. When it's working well, you're probably not even aware of its existence. But when it goes into overdrive, you can experience disturbing symptoms, including a racing heart, difficulty sleeping, diarrhea, and an abundance of nervous energy.
1. Weight loss can be a symptom of Graves' disease.
Graves' disease symptoms include irregular heartbeat, heat sensitivity, shaky hands, muscle weakness, irritability, and bulging eyes. Unexpected weight loss can also be a symptom of Graves' disease, as excess thyroid hormone speeds up the body's metabolism. If you are losing weight without effort, see a healthcare provider. Your provider can perform a physical exam and run some tests to see if you have Graves' disease or another medical condition.
2. Graves' disease affects more women than men.
Graves' disease is seven to eight times more common in women than men. The disease often affects women between the ages of 30 and 60. Women who have another autoimmune disorder (such as lupus, rheumatoid arthritis, or type 1 diabetes) or a family history of Graves' disease are at increased risk for Graves' disease. A woman's risk is also elevated after giving birth. The risk of developing Graves' disease is seven times higher than usual during the year following a birth, according to the National Institute of Diabetes and Digestive and Kidney Diseases.
3. Graves' disease can cause pregnancy complications.
Untreated or under-treated Graves' disease can cause preeclampsia (a potentially fatal condition characterized by high blood pressure), placental abruption (the untimely separation of the placenta from the wall of the uterus), miscarriage, stillbirth, or premature birth. It can also cause problems in the developing baby, including a rapid heart rate, low birth weight, and abnormal thyroid function. Adequate treatment of Graves' disease can prevent these complications. If you have Graves' disease, it's a good idea to talk with your healthcare provider before trying to conceive.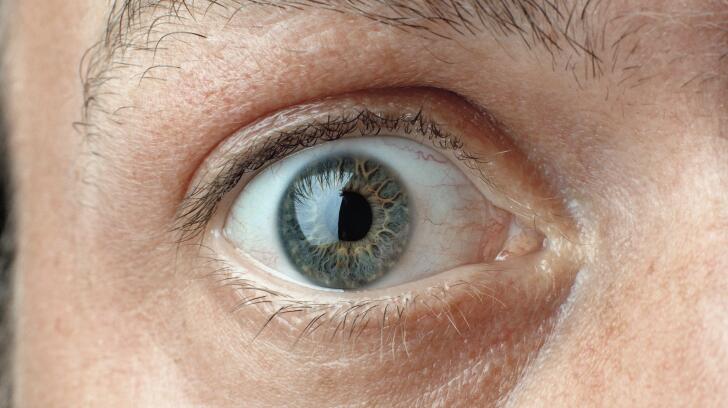 4. Bulging eyes are a symptom of Graves' ophthalmopathy.
Approximately 30 to 50% of people with Graves' disease develop a condition called Graves' ophthalmopathy, also referred to as thyroid eye disease or Graves' eye disease. The primary symptom of Graves' ophthalmopathy is bulging eyes caused by swelling of one or more of the six muscles that turn the eye. Other symptoms include eye irritation, double vision, light sensitivity, difficulty moving the eyes, and eye pressure or pain. Without treatment, Graves' ophthalmopathy can cause severe eye discomfort and even vision loss, although this is rare. Your healthcare provider can recommend medication, surgery, and other strategies to improve comfort and vision. In many people, the symptoms of Graves' ophthalmopathy improve with time.